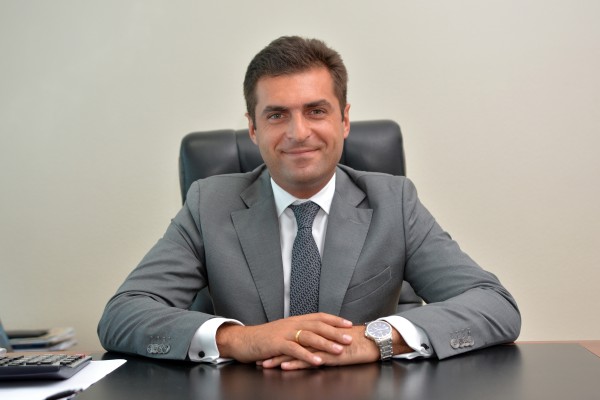 12/07/2016
Interview of Well House Residential Complex CEO George Gvinadze
WELL HOUSE was established in 2014 as a company building high quality Euro standard residential complexes.
The Well House team unites qualified and experienced professionals and the construction is being carried out by the very best architects and construction supervisors, a guarantee of the strength and quality of the Well House complexes.
With a mission to create peaceful and cozy residential environments where each resident will feel harmony, the company aimed to change the approach towards construction and to start European quality standard residential construction. This idea was strengthened when Georgia signed the EU association agreement, one of the requirements of which was high quality building rules.
For the construction of the Well House residential complex innovative YTONG blocks were used- high tech construction material blocks which satisfy Euro standards on construction and are made from ecologically clean materials which are certified by the European Institution on Construction.
Compared to ordinary building blocks, the YTONG block has seven times less thermal conductivity (thermal insulation coefficient of 0.012 W / m 2). With such building blocks the apartment preserves its temperature longer, meaning that 40% less energy is spent on heating or cooling than any other ordinary building block.
In addition to an energy-efficient housing complex, the second important component of the Well House projects are the quality of doors and windows. For these purposes it chose a combination of high quality German brands such as REHAU and ROTO. The doors and windows of the Well House residential complex are all by REHAU.
To create maximum comfort combined with high safety measures, Well House has installed in the building OTIS ultra-modern design and high quality elevators, which are often used in premium class European hotels.
Well House completley follows the safety standards required by International Regulations and cares about high quality and ecological safety during construction.
The project is designed for the segment of customers seeking various sized apartments in the center of Tbilisi, offering: 46,5 sq.m., 50 sq.m., 51,4 sq.m., 62 sq.m., 66,1 sq.m., 78 sq.m., 79,3 sq.m., 126,1 sq.m., 135,8 sq.m., 138,4 sq.m., 142,9 sq.m. as well as other sizes.
Well-House- The House of your dream.